Editor's Note: Clay Cane is a Sirius XM radio host and the author of "Live Through This: Surviving the Intersections of Sexuality, God, and Race." Follow him on Twitter @claycane. The opinions expressed in this commentary are his.
It should shock no one that Kanye has fallen under Donald Trump's spell, and vice versa. Trump went on "Fox and Friends" on Thursday and praised Kanye's "good taste." They are kindred spirits. Kanye needs awards. Trump needs ratings. They both whine about the media, but create their own media firestorms. They are obsessed with adulation and become enraged if anyone disagrees with their so-called genius. Their birthdays are six days apart – they are two peas in a pop culture pod. Let's call the duo TrumpYe.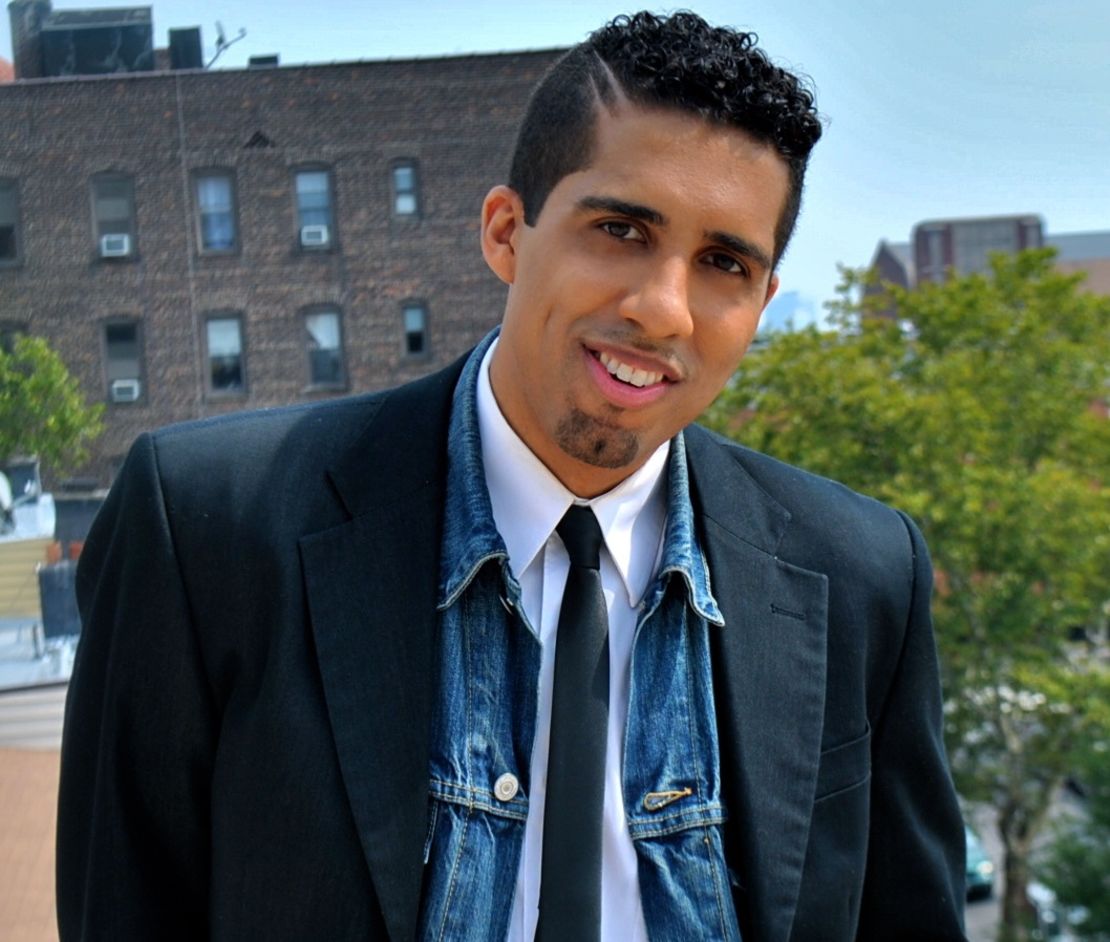 Here is the truth: If Kanye were a middle-class, 40-year-old black man living in Chicago who never blew up as a rapper, he would not be taking selfies in a Make America Great Again hat, a phrase that is a dog whistle to racists. This is not to say every Trump supporter is a racist, but anyone who supports the President — including Kanye — clearly doesn't see the problem with the President's racism or sexism.
But the Kanye who tweeted Wednesday, "You don't have to agree with trump but the mob can't make me not love him" is not the Kanye most people knew and loved. In 2004, he hit it big with "The College Dropout." The album, his biggest-selling in the United States, dealt with faith, socioeconomics and class. He once rapped, "Things we buy to cover up what's inside / 'Cause they make us hate ourself and love they wealth" and "a white man get paid off of all of that." Every track on his debut studio album is anti-Trumpism.
We lost this Kanye long ago. Between demands for worship from the elite fashion world and epic Twitter meltdowns, he forgot his Chicago roots – and his wife, Kim Kardashian, isn't to blame. Kanye Omari West was lost in the world well before joining the Kardashian clan. He is no longer the man who said what so many people of color were thinking after the mishandling of Hurricane Katrina: "George Bush doesn't care about black people."
Mr. West's latest rants prove how deeply far gone he is. After co-signing a black Trump supporter last Friday who idiotically claimed in March that the National Rifle Association was a civil rights organization to fight the Ku Klux Klan, he spoke to Ebro Darden from Hot 97, saying, "I love Donald Trump." Where did this love come from? A clue might be President Barack Obama not stroking Kanye's celebrity ego. The rapper whined to Darden, "Well, I reached out to Obama for years and I couldn't get anything done, but Trump gave me a meeting." Yep, Kanye believes he was entitled to a meeting with a sitting president just because he is rich and famous. How very Trump-like of him. Mr. West is a prime example of a person who achieves wealth and adopts the conservative values that will help him keep it.
You may ask "If Kanye once believed Bush didn't care about black people, how can he possibly support Donald Trump?"
Recall that Trump was the spokesperson for the racist birther movement. The Justice Department sued him and his father, Fred Trump, for housing discrimination in the 1970s (a case they settled without admitted wrongdoing). Speaking of Fred Trump, in 1927, he was arrested after a Klan rally in New York (though historical context is unclear on what his role was that day). In 1989, Trump wrongfully pushed for the death penalty for the Central Park Five, telling Larry King "maybe hate is what we need if we're going to get something done." When the men were exonerated, he insisted they were guilty in 2013. In 2014, he wrote an op-ed calling New York City's settlement with the cleared men "a disgrace," and he again defended his actions during the 2016 campaign.
As president, Trump called Africa and Haiti "shithole" countries (Africa is a continent, but I digress), reportedly said Haitians "all have AIDS" and passionately argued there are "good people" in a pack of white supremacists. His rhetoric has morphed into policies like the travel ban, his war on the poor and his advocating for voter suppression. In the face of all these facts, Kanye tweets his love for Trump, claiming they both have "dragon energy."
But Kanye has the space to dismiss racism. His life will arguably never be threatened by the police. He is not suffering wage discrimination. He will not be racially profiled at Starbucks or LA Fitness. He will never worry about getting laid off from a job because of a despicable tax bill. Kanye lives a privileged life, therefore, Trumpism benefits his materialistic and narcissistic world.
Kanye on Obama and Trump (and vice versa)
In reality, the American story is not a rags to riches story. Most Americans will die in the social class they are born into. For the very few who hit the socioeconomic lottery, like Ben Carson, who is waging a war on low-income communities, anti-Black-Lives-Matter Lil Wayne and entitled Kanye, they are somehow "special" because they see "beyond" the lens of blackness while knowingly or unknowingly promoting a white supremacist status quo – and selectively blind when they are called out (that one is for you, Omarosa and Diamond and Silk).
There is nothing wrong with being a black Republican, but what Chance the Rapper may not understand when he tweets that "black people don't have to be Democrats" is that there is an enormous difference between a black Republican like Colin Powell and the black Trump supporter. There are countless black Republicans who do not support Trump.
Get our free weekly newsletter
Sign up for CNN Opinion's new newsletter.
Granted, Kanye's latest media spectacle could be aimed at drumming up press for his upcoming album. Maybe he sees a benefit in aligning himself with Trump fans. But if Mr. West would sell his soul for publicity, considering the country's dangerous times and everything this President represents, can it now be said that Kanye West has become what he once denounced on national television, a person who doesn't care about black people? Like his "dragon energy" brother, Kanye only cares about himself.