There are a ton of great products that drop every week — and we're here, as always, to keep you up to date on the best of them. Each week, we'll be rounding up a short list of our favorite product drops from the last seven days for you to shop as you sip your morning coffee or take a quick break from work (trust, it's the only list you need for staying up to date on these things).
This week brings the launch of iPhone's brand-new color, Vitamix's new blenders and a collab from two Nordic design giants, Ikea x Marimekko.
Shop our favorite new releases below, but be fast — they're prone to selling out.
A sunny new shade to start off spring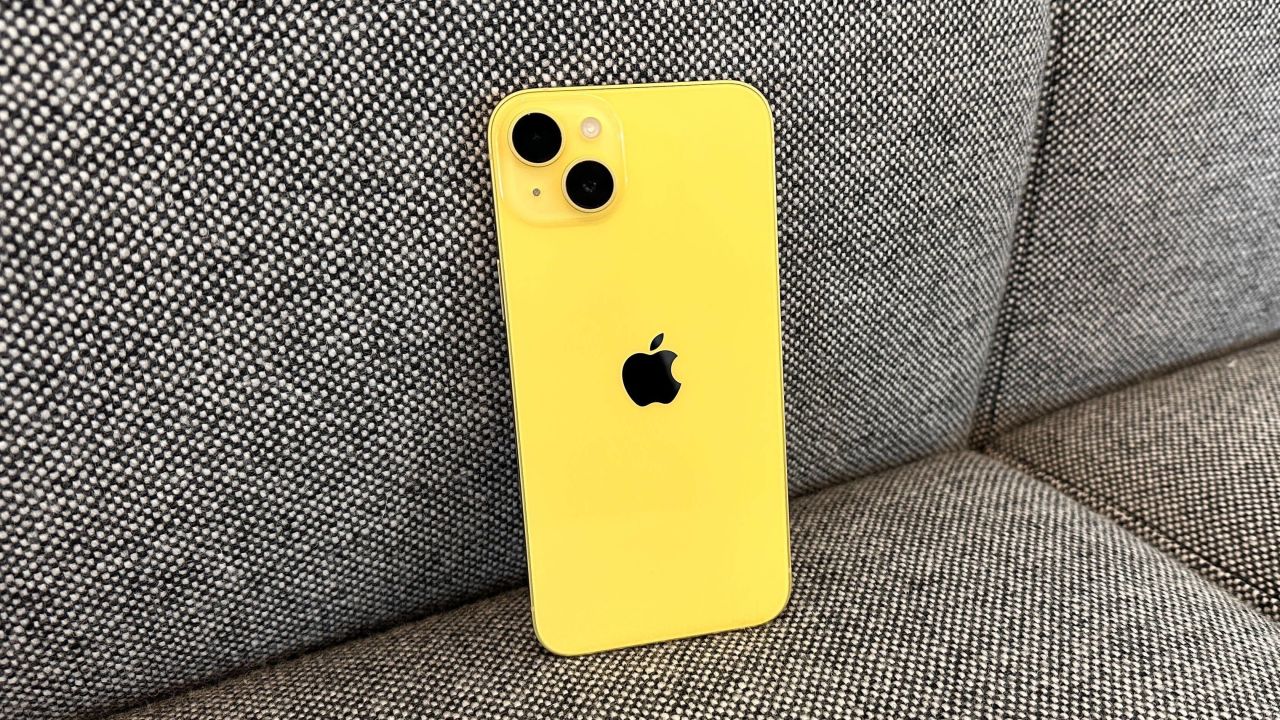 Usually an Apple drops means a new must-have device, but today, the tech company is offering up a new colorway. A lemonade yellow shade in the iPhone 14 and 14 Plus (starting at $799) dropped today, and it's a cheery hue that'll put a smile on your face, whether you're watching TikToks or even answering a work email. You can preorder it now or take your chances and wait to buy it when it's available starting March 14.
A bottle warmer for high-tech parents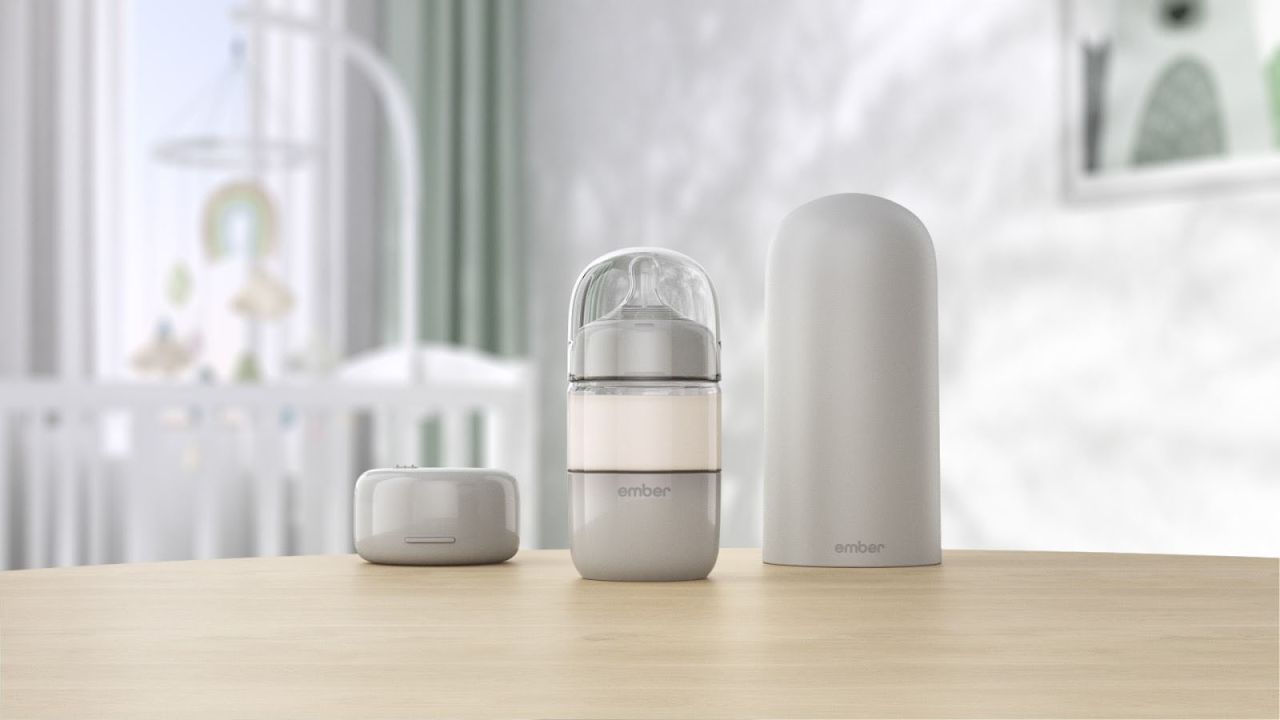 Ember has long been keeping our coffee and tea at the perfect temp, but now it's going after the non-caffeine-drinking demographic with the launch of its foray into infant products. The company just launched the world's first self-warming baby bottle, and it's designed to serve up perfectly body-temp milk wherever you happen to be. You heat the bottle on the Smart Warming Puck until it's at the perfect temperature (it takes less than five minutes) and it comes with thermal construction that keeps milk at the right temp until feeding time. Of course, since it's 2023, it also pairs with the companion app so you can get nutritional logs, feeding reminders and reports for your child's pediatrician at hand. Preorder it now at $400 so you're the first to receive when it ships March 21.
Because spots aren't just on the face
Our skin has had a rough winter, and if you find yourself breaking out not on your face, you can now reach for Starface's new Fruit Patch. The larger sized patches are made for bacne, zits on your bum and anywhere else, thanks to a hydrocolloid and 1% salicylic acid formula that stops spots as they start. (Hint: They're also great if you get breakouts in clusters.) They come in an eight-pack for $13.
DIY pizza, 2 different new ways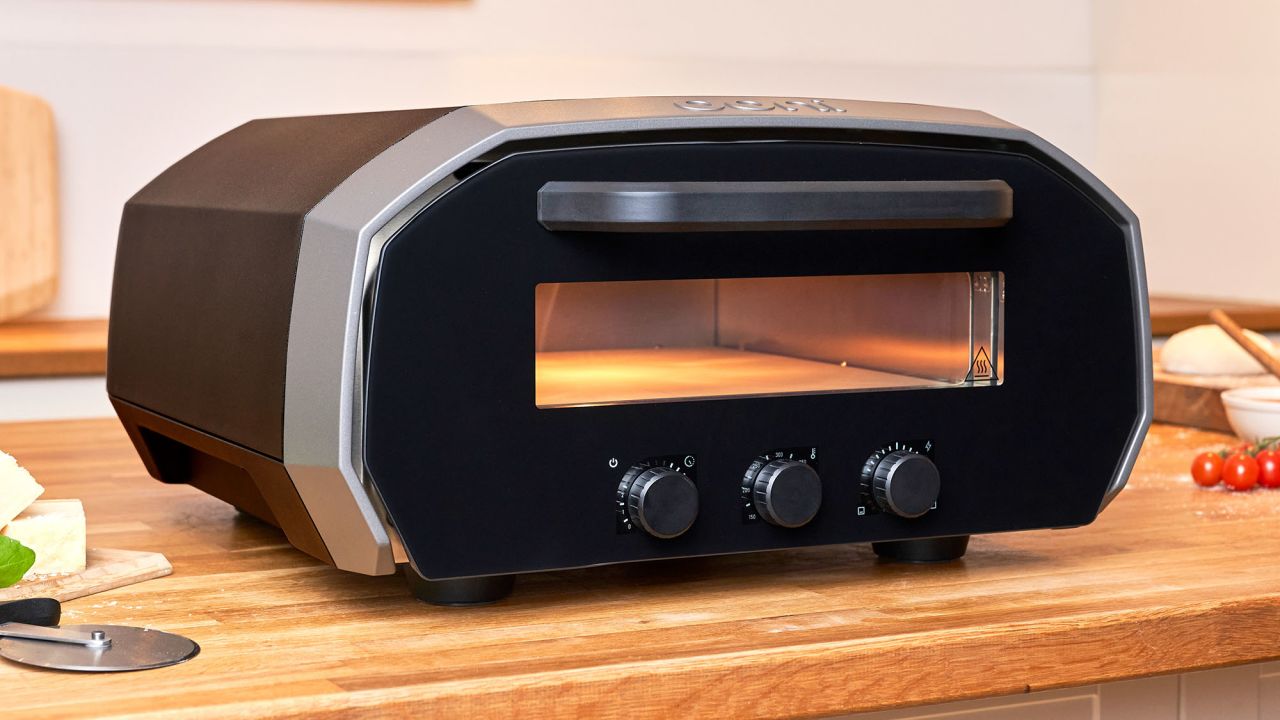 At-home pizza that tastes like it comes straight from a restaurant's piping-hot oven has long been a quest for the domestic chef, but Ooni's brought that one step closer with the brand's line of pizza ovens, which became a hit during Covid lockdown. Now there are two new ovens on the block. The first, the Volt 12, is Ooni's first all-electric indoor/outdoor pizza oven, reaching 850 degrees Fahrenheit in 20 minutes. Then there's also the Karu 12G, which can use multiple sources of fuel (of which, it uses 36% less propane than previous models from the brand) for a super-precise pie straight from 950-degree heat.
All-over moisture (and more) for thirsty winter skin
Now that we're climbing out of the depths of winter, it's time to heal and prep our skin for a little more exposure as the weather warms. Enter Charlotte Tilbury's newest moisturizer, the Magic Body Cream. In a group of 35 people using the lotion over eight weeks in a clinical trial, they reported a 60% reduction in the appearance of cellulite and a similar reduction in the appearance of stretch marks. Plus, it has hyaluronic acid to help even out your skin texture and lock in moisture for visible results.
6 colorways with a modern twist
Nalgene just dropped its new Monochrome Collection to complement the head-to-toe same-color looks we're seeing from the runways to the streets these days. Six shades are available in the 32-ounce water bottle, including butter, cherry blossom, mocha, cotton, jade and denim, and they're all made from 50% recycled content.
Your all-day carry, now with a zipper
Cuyana's totes are sleek to look at and luxe to touch, thanks to the incredible leather the company uses, and now they've just gotten a feature that customers have been craving for a while now. Enter the Easy Zipper Tote, starting at $248, which adds the option of a zip top for those who want a little extra security on commutes or protection against items falling out. It comes in both Cuyana's standard neutrals and limited-edition spring colorways, Sage and Biscuit, and you can shop it in the classic, tall or small sizes.
The items get a place in the permanent collection
Caraway's Iconics collection features gold-handled pots and pans that will permanently have a spot in the company's lineup — as well as two new items as of this week. The wildly popular Bakeware (both the set and à la carte) and Tea Kettle are joining the rest of the kitchenware in classic black and white so you can complete your set now.
An all-in-one tool for everything from soups to smoothies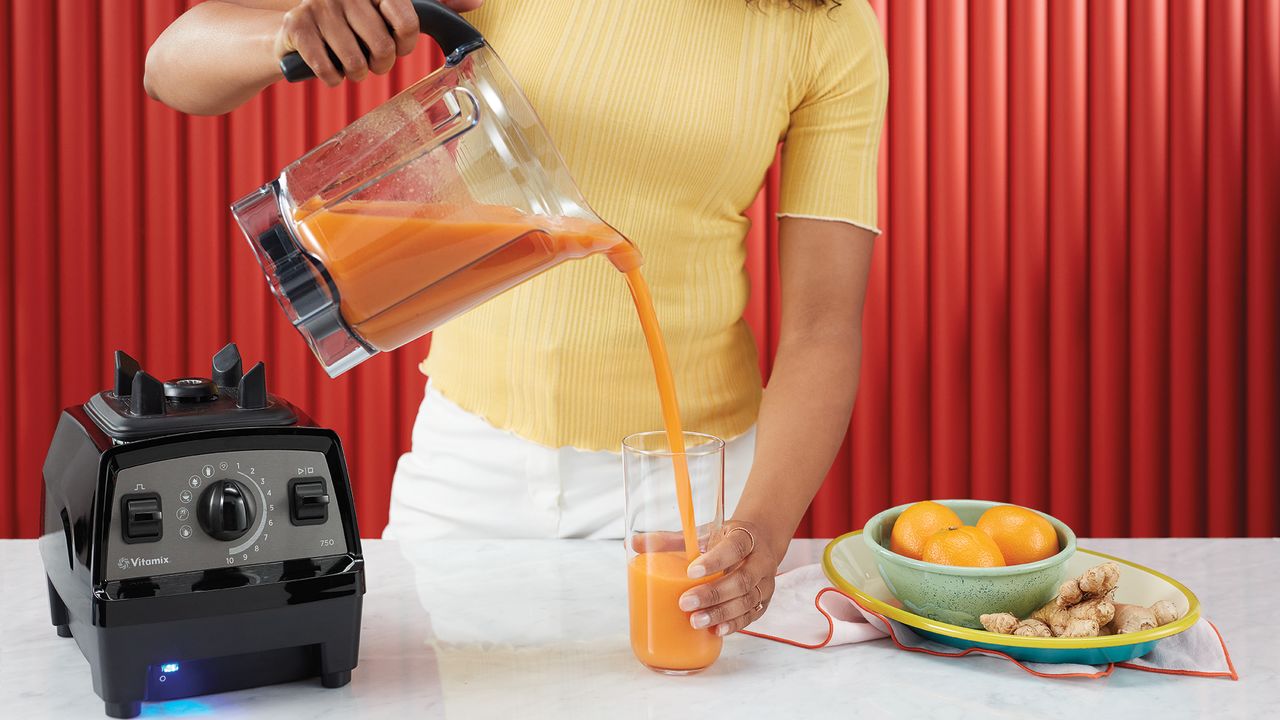 When your one-serving smoothie mixer won't quite make it through the kale anymore, it might be time to upgrade to a new blender. Vitamix's Propel series has the new 510 and 750 machines that are made to get through ice and fiber-filled greens as quickly as they do smoothie fruit. The 510 is the entry version with three presets for hot soups, frozen treats and smoothies and has a 48-ounce-capacity container. The 750 is for ambitious creatives in the kitchen courtesy of a 64-ounce-capacity container that holds ingredients for salsas, purees and more.
2 Nordic icons, 1 iconic collab
Ikea is a go-to for spare pillowcases, cutting boards and the occasional meatball feast, and now it's teamed up with another Nordic icon for a collab that'll put some cheerful color in every corner of your home. The home retailer has teamed up with legendary Finnish design label Marimekko for a range of homewares starting at $50 that showcase Marimekko's joyful graphic aesthetic, whether it's depicting flowers or some bold lines. Fittingly, the collection is inspired by the sauna tradition of the cold north, so expect robes, bags and, yes, even sauna buckets from the design duo.
A little drop for major glow
Want a diffused glow but don't want to carry around a ring light with you all the time? These Glow Recipe drops are here as a primer to give you a good base for an all-day look, whether you use it under, over or without makeup. The pore-blurring drops are silica- and silicone-free and have skin care ingredients built in to help combat and control oil too.
Vivid lilac to liven up early morning workouts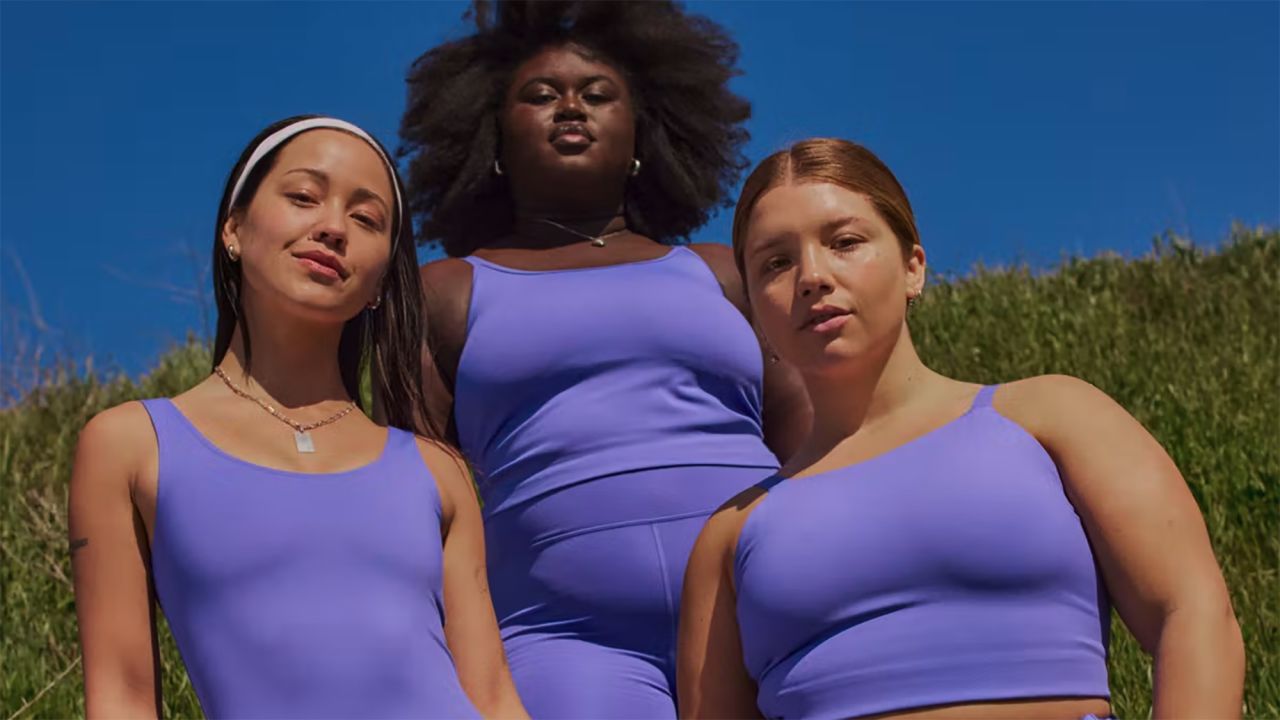 Monochromatic activewear specialists Girlfriend Collective has just launched a bright new color that cheers up dark winter mornings: Wild Iris. A ton of popular styles in the brand's compressive and ripstop woven fabrics — like the Tommy Cropped Bra and Compressive High-Rise Leggings — are available in the new shade. As always sizes run XXS through 6XL.
Springy shades and shapes for holiday baking and beyond
New season, new Le Creuset collection. The heritage cookware line's new Spring Collection features six new shapes of cookware — and vases too — in a swath of seasonal colors inspired by pastels and flowers. Expect mini cocottes with a flower lid, vases reminiscent of buds, flower-shaped cakelet pans and more.