There are a ton of great products that drop every week — and we're here, as always, to keep you up to date on the best of them. Each week, we'll be rounding up a short list of our favorite product drops from the last seven days for you to shop as you sip your morning coffee or take a quick break from work (trust, it's the only list you need for staying up to date on these things).
This week brings the launch of Away's back-by-popular-demand Sky colorway, H&M's new resale platform and a new Brooklinen beach towel.
Shop our favorite new releases below, but be fast — they're prone to selling out.
Limited-edition luggage colors that call to mind sweet treats
Monos' stylish modern luggage just got a spring refresh, courtesy of a new color collab with the one and only Magnolia Bakery. The two new glossy-finish colorways come in shades inspired by two of Magnolia's most famous desserts: its iconic banana pudding (translated in suitcase form to a creamy pale yellow that's cheery enough for the red-eye) and a vibrant lavender inspired by the bakery's cupcake and cake icing (whether it's calming during long check-in lines is TBD).
The colorways are limited-edition, so don't wait to shop them in the brand's core collection, which starts at $60 for the Metro Folio Kit and includes carry-ons (from $320), checked bags (from $395), backpacks ($220), packing cubes ($90) and sling bags ($80).
The new Moonbeam shade isn't your usual color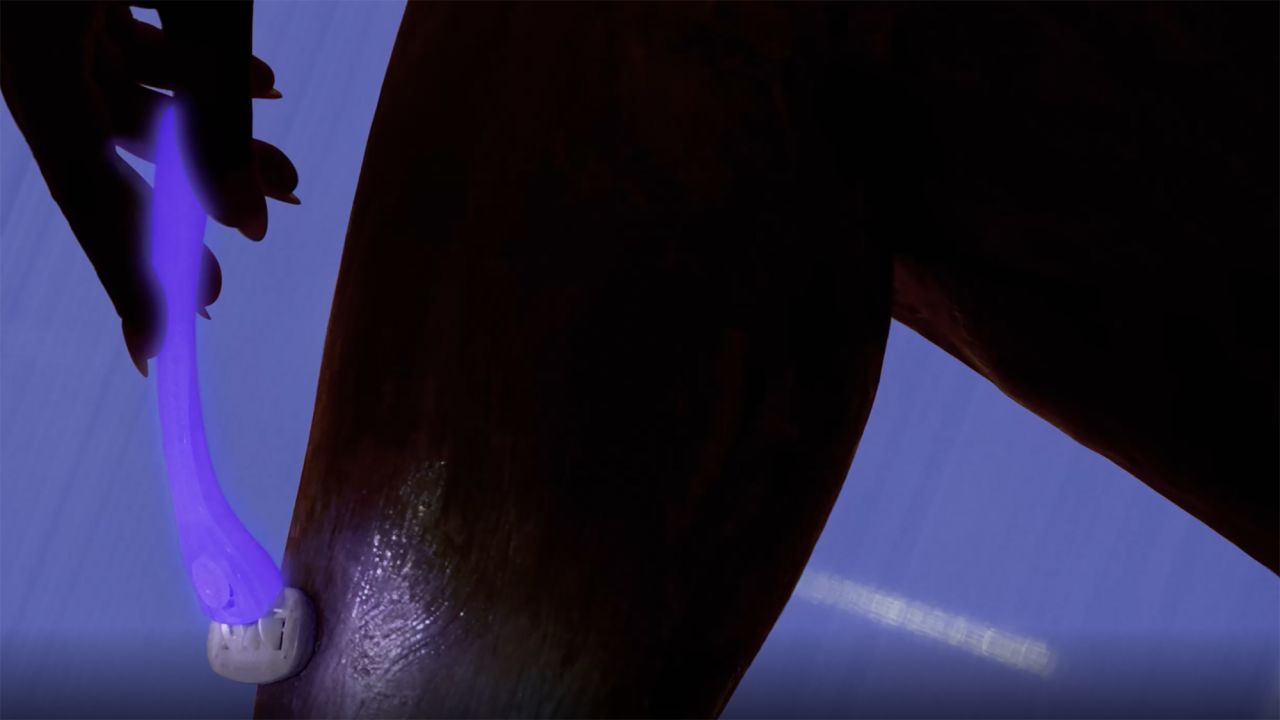 Billie's Instagram-famous razors just got a new colorway in the range: There's now Moonbeam, a glow-in-the-dark razor in a galaxy-purple shade. Just charge it up under a light before stepping in the shower for peak glowing. Like the rest of Billie's razors, it has great blades and built-in moisturizer for a gentle shave. The Moonbeam Starter Kit comes with a glow-in-the-dark purple razor handle, two blade refills and a matching magnetic holder for safe and secure shower storage.
The hard-sided (but expandable) bags are back in sky blue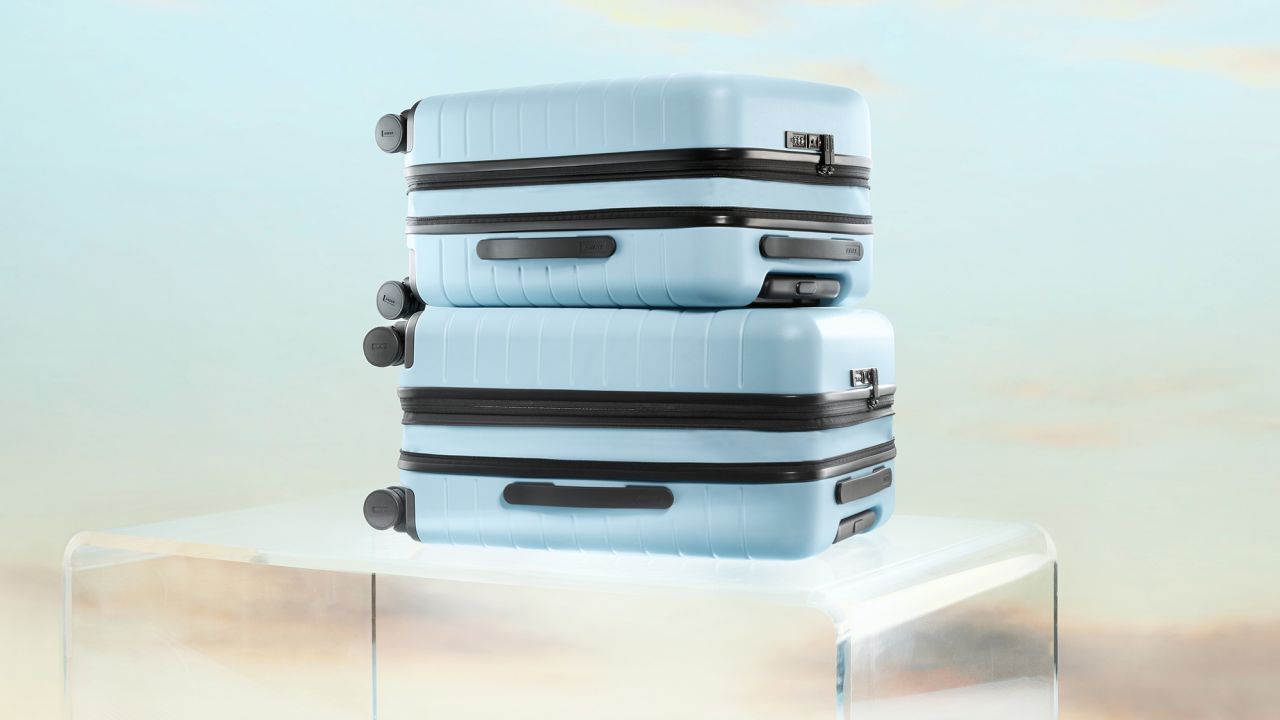 Away's been listening to its customers and just added a tranquil new shade to its lineup of hard-sided, expandable Flex bags. First introduced in 2018, the optimistic Sky hue has been the most-requested one for a revival by fans, and it's now available in the brand's quartet of packing cubes ($45 for four) and the polycarbonate Carry-On Flex, Bigger Carry-On Flex, Medium Flex and Large Flex suitcases (from $325).
The Flex suitcases are built with a zipper expansion that gives you an additional 2.25 inches for the carry-on sizes and an additional 1.75 inches for checked sizes, which is perfect for overpackers, suitcase-sharers or shoppers. Of course, they also feature Away's signature compression system, hidden laundry bag, TSA-approved lock and smooth wheels.
The color is only back for a limited time, so shop it before it's sold out.
Deep-cleaning, oil-controlling gel cleanser
If your skin veers oily or oily-combo, or you have some pores you'd like to unclog, Herbivore's new Aquarius BHA + Blue Tansy Clarity Cleanser is now available at the skin care brand's own site and at Sephora.com. You can use the gel cleanser (which is also a gentle exfoliator) alone or pair it up with its sister product, Aquarius Pore Purifying Clarity Cream, for a one-two punch with hydration. The non-drying formula will remove makeup without stripping your skin, the blue tansy oil has a compound that helps soothe and zinc helps defend your skin from problem-causing bacteria.
The transportive smell is now available in new products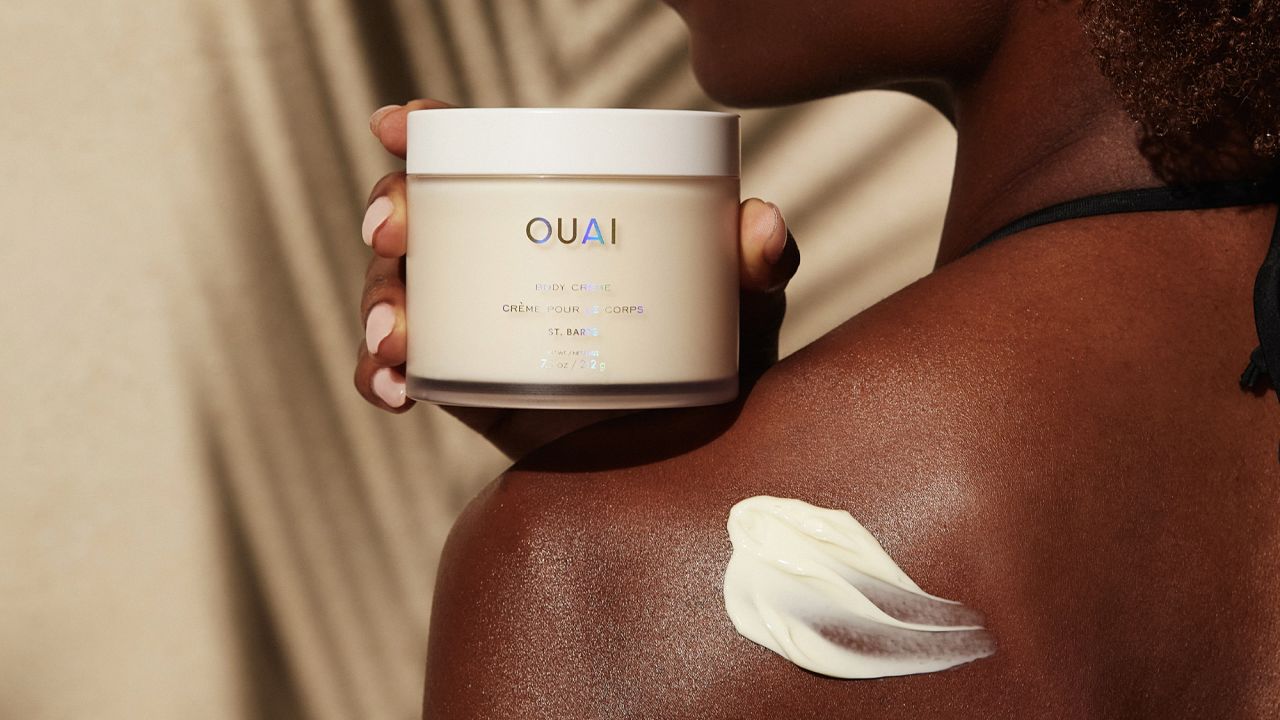 Ouai's St. Barts fragrance smells exactly like a hip five-star tropical resort (think sugar, hibiscus and coconut), but alas, previously it's just been available in the brand's excellent Scalp & Body Scrub. Customers have wanted more, though, and now the St. Barts Body Cleanser and St. Barts Body Crème have been added to the lineup.
In addition to the trio of notes mentioned above, you'll also catch whiffs of ocean breeze accord, dragonfruit, tuberose and musk to make that 6 a.m. shower a little more transportive. Key ingredients in each include jojoba seed and rosehip oils in the gentle body cleanser. Rosehip is full of antioxidants and vitamins, and the jojoba helps the nutrients absorb into the skin. In the whipped body crème, there's cupuacu butter from the Brazilian superfruit, coconut oil and squalane for a ton of hydration and moisture.
Sneakers, clothing and accessories featuring spring's favorite motif
We are seeing shades of lilac, pale yellow and blue everywhere right now ahead of spring, and Vans is getting in on the seasonal salute with a new Oversized Flower collection, which features Classic silhouettes, clothing and accessories starting at $10. One of the anchors is the Sk8-Hi Tapered Stackform OSF Shoe, which features buttery yellow overblown florals around the uppers and soles. Clothes and accessories like tees, leggings shorts, cardigans and shortalls (yes, shortalls) also come in the springy, nostalgic, cheerful design. (P.S.: Vans' site is 30% off right now when you join the Vans Family reward program.)
Hiking clothes for weekend trails
Athleta's just redesigned its collection of hiking clothes, with new takes and relaunches of popular styles. Bottoms, starting at $49, feature snag-proof fabric and a comfort-focused, redesigned waistband, and there are plenty of options, including the Trekkie North Jogger, Trekkie North Short, Trekkie Parachute Pant and the Trekkie North Bermuda Short. Colors include Black, Snowtail Blue, Big Sur Brown, Kinetic Abstract Black and Coastline Blue. Other picks include double-zippered, vivid, lightweight jackets and an orange hiking dress.
Design-your-own, made-to-last beds
The Citizenry has just launched a line of three made-to-be-heirloom bed styles, each of which is made to order with upholstery and framing that you pick out yourself — making it the brand's first custom collection. The three options include the Drift Bed, the Laurel Bed and the Ridge Bed. The upholstery material — there are nine cotton-linen or linen options — is hand-loomed in North Carolina, and each bed is built by an eight-person workshop there. There's also leather as an option and several wood finishes to choose from for a super-custom look.
Pre-loved H&M (and past designer collabs!) on one platform
You can now shop great-condition used clothing from H&M online, making sustainable fashion a little easier. The retail giant teamed up with resale site ThredUp to create H&M Pre-Loved, a shopping platform featuring categories like "&Denim," "Sport," "Ladies," "Divided" and "Kids." And, if you missed out on one of H&M's great designer collabs the first time around, you officially have a second chance: There's Isabel Marant for H&M, Kenzo for H&M and Giambattista Valli x H&M available to shop again.
Get summer-ready early with this wavy beach towel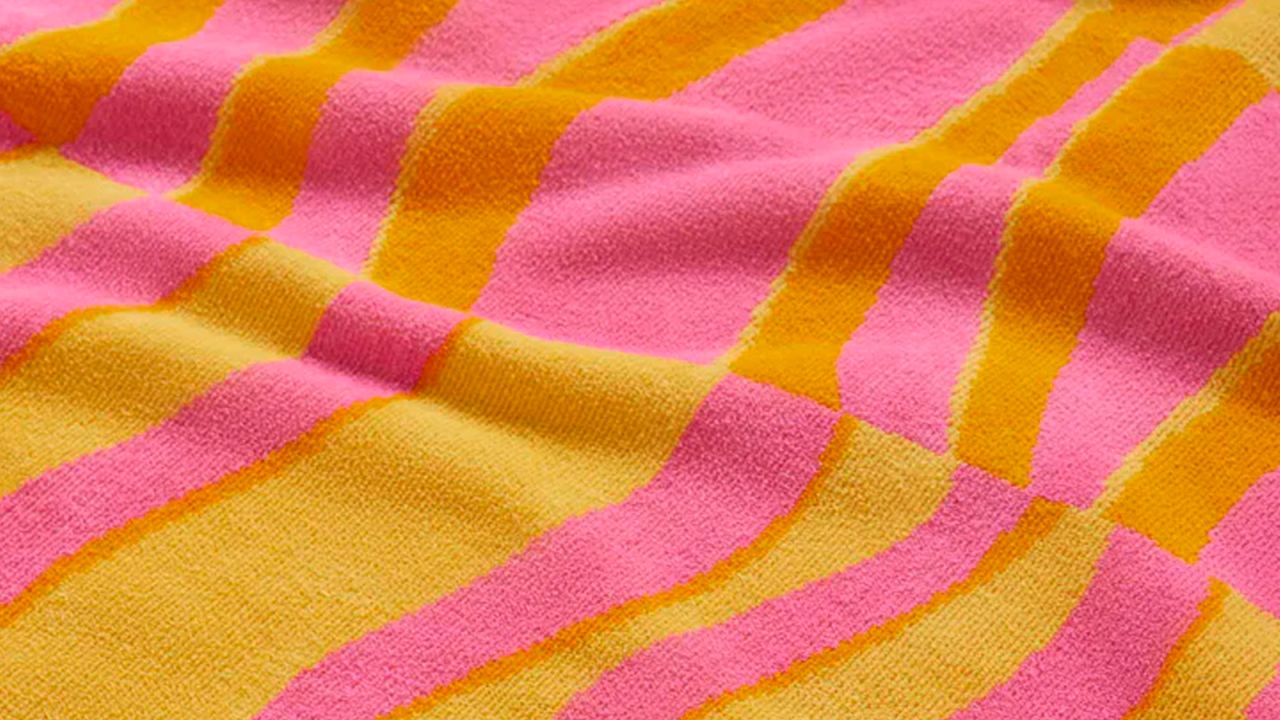 ​​Brooklinen's often-sold-out beach towel collection has just dropped its first hint of the summer beach, lake and pool time to come: a new colorway called Pink Lemonade featuring tropical stripes of gold, orange and hot pink. The terry cotton beach towels are much-loved for the extra-large size (34 inches by 70 inches) perfect for sprawling out on (and staking your space). It's now 20% off and ringing up at $52 at Brooklinen during Sleep Week, so shop it fast.
Two preppy icons, one major footwear collab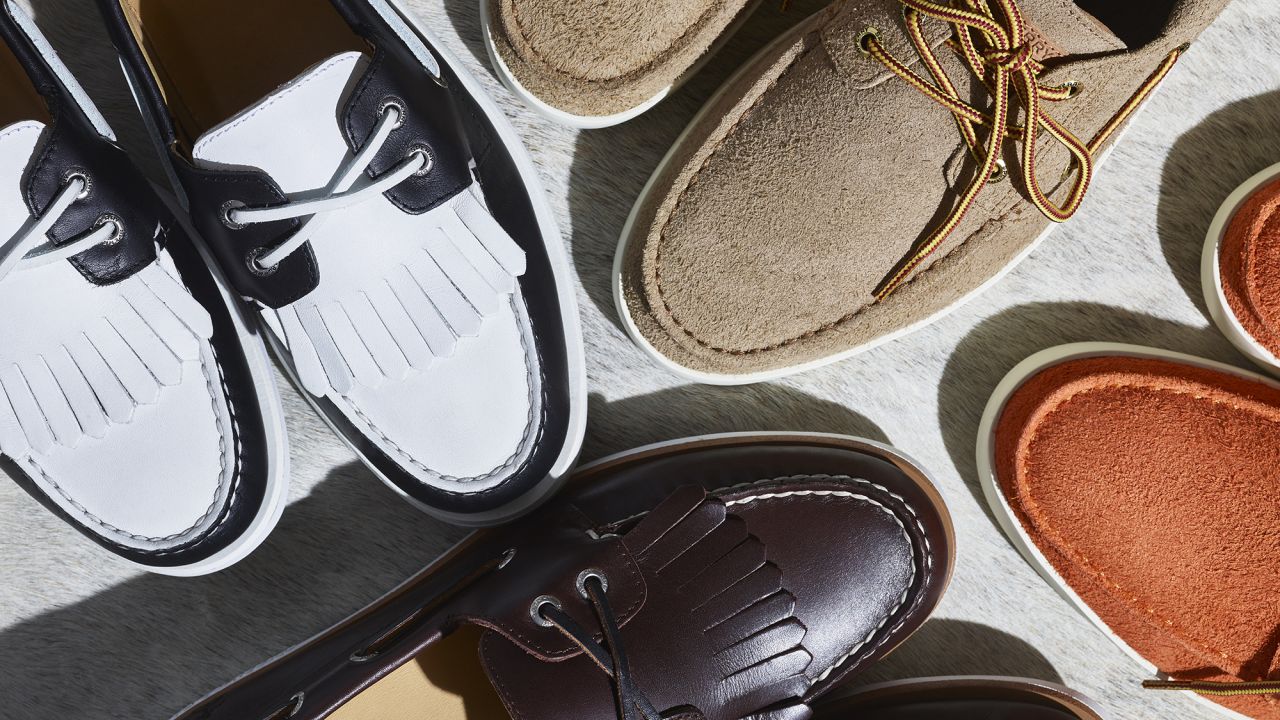 The advent of spring brings the first bloom of boat shoes, and now Sperry has teamed up with Brooks Brothers for a line of extremely preppy boat shoes (including $1,000 Brooks Cordovans), moccasin-style loafers, braided flip-flops and canvas slides for the yacht. Styles come in men's and women's and start at $65.
Spring florals with a retro mood
Hill House Home's just launched its latest collection, a seasonal medley featuring watercolor florals in Spring Chintz cotton. Silhouettes include the now-classic Ellie Nap Dress; the puffed-sleeve, dropped-hem Matilda Dress; and the fluttery mid-calf Daphne Dress. Be sure to check out our full review of the iconic Nap Dress, as well.
Welcome spring with a cheery yellow on the patio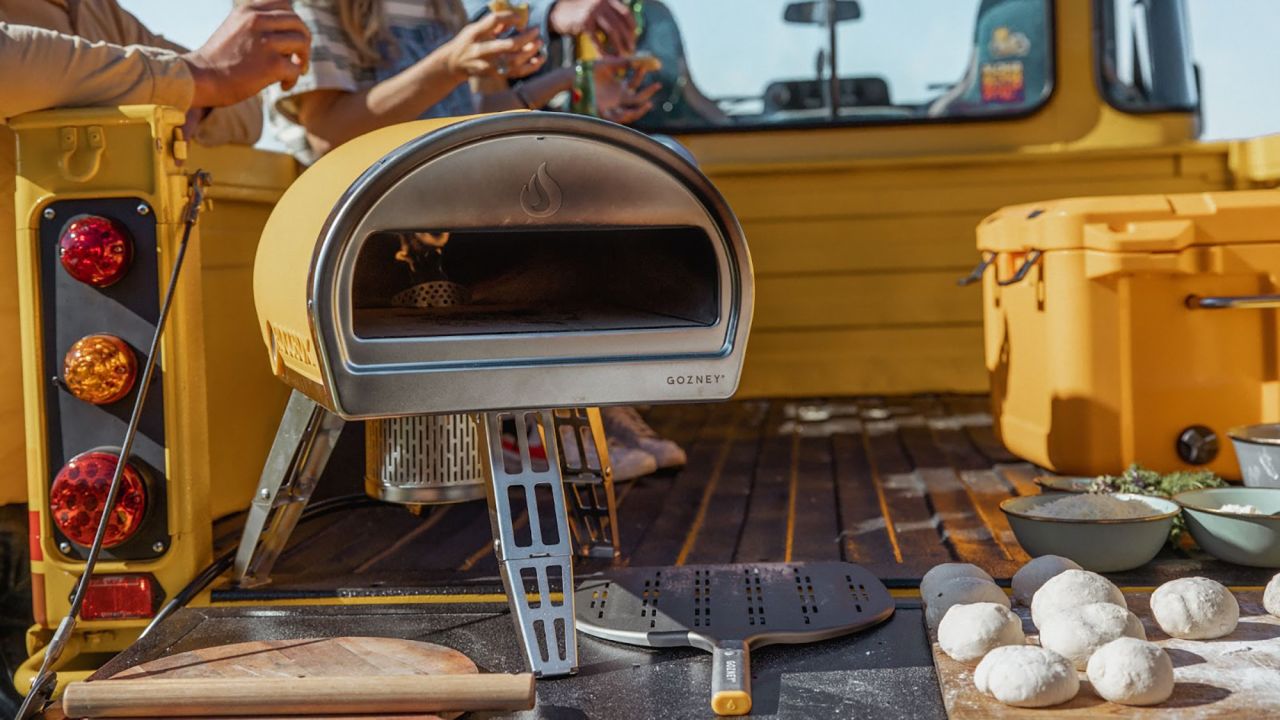 Gozney's Roccbox pizza oven has taken off with people who love crispy-chewy pizza made right at home, and the bestseller is now available in a new shade to welcome spring. Enter a cheery yellow, restaurant-grade pizza oven. It has enough live-fire heat to reach 950 degrees Fahrenheit, which is all that's needed to get a pizza done in 60 seconds. And if you don't wait to travel without your pizza, the Roccbox has a detachable burner and retractable legs for easy transport.
A luxe-feeling retinol alternative
If retinol isn't quite your thing but you're looking for an effective alternative, Tatcha's just released a new Silk Serum that's gentle on skin but has the firming, smoothing benefits you might be looking for — in fact, after years of R&D, the company says it's its most powerful wrinkle-smoothing formula yet. Sea fennel and cranberry extract replace the retinol to make skin look full of collagen.
A compact vertical farm for your kitchen
Lettuce Grow's at-home vertical farms offer those with balconies and terraces instead of gardens the ability to grow veg and herbs at home. Now, for those living in more compact or indoor situations, there's The Farmstand Nook ($699 if you pre-order, $799 after).
It comes with its own mat and can park anywhere in your kitchen to grow greens, flowers and whatever else all year long thanks to integrated LED lights. The pre-order bundle also comes with 20 live plants to get you going.