For more than 50 years, the famously passionate and long-lasting marriage between actors Paul Newman and Joanne Woodward entranced Hollywood during its "Golden Age."
Now, a menagerie of more than 300 items that they accumulated during that time is back in the public eye at a Sotheby's auction this week, with everything from Woodward's wedding dress to engraved Rolex watches and quirky furniture available.
Items that defined their respective careers and public personas are also featured in the auction, including certificates of nominations for Academy Awards, as well as many of Newman's race suits, helmets and trophies.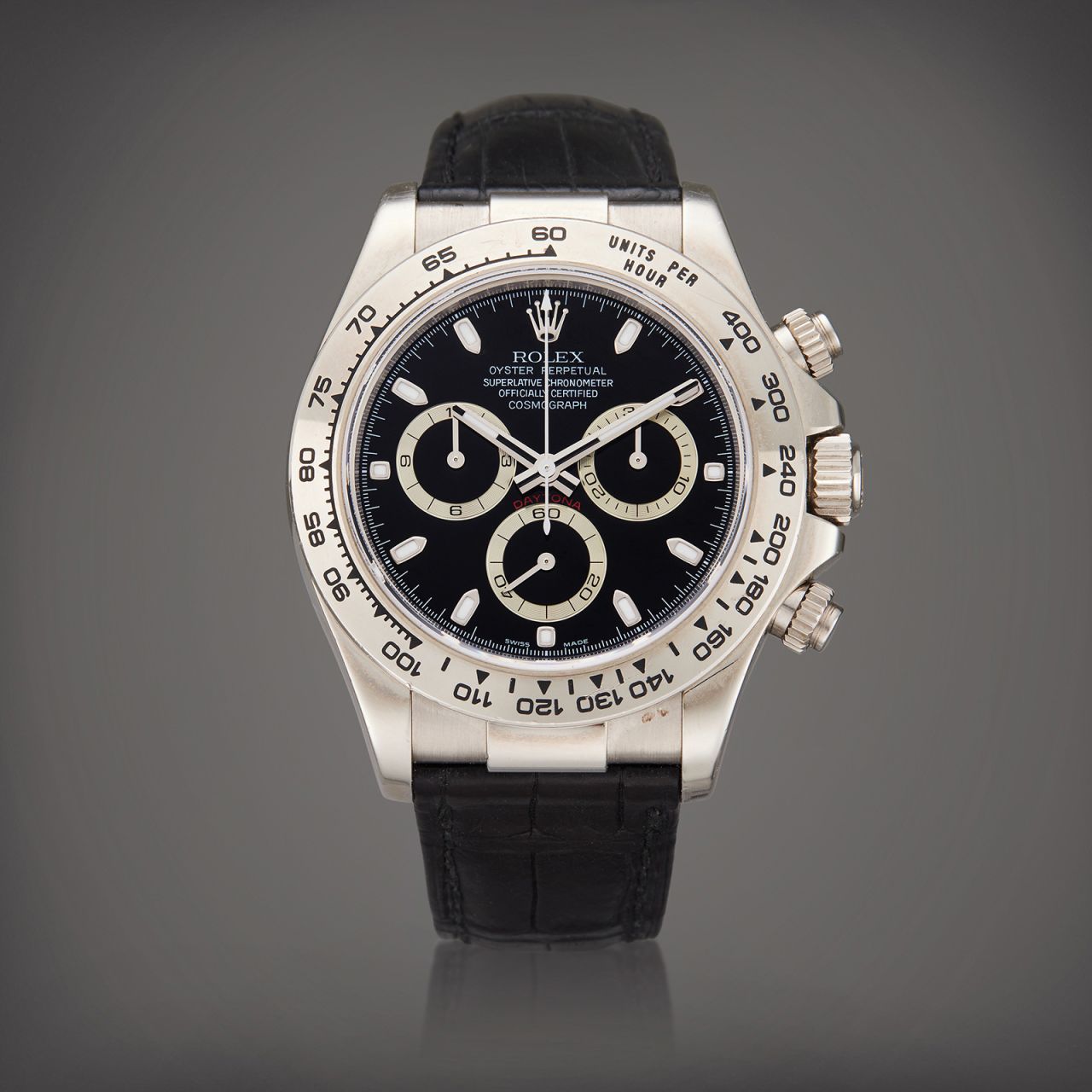 The collection offers glimpses of the couple's interactions with politics, revealing a photocopy of President Richard Nixon's enemy list featuring Newman – who supported civil rights and attended the March on Washington, a letter from President George H.W. Bush, and a signed photograph from President Bill Clinton.
"My parents shared a passion for antiques and vintage items, the quirkier the better," their daughter Melissa Newman said in a Sotheby's auction catalog.
"The decision to release these loved and quirkily cultivated objects is deeply emotional for all of us I think. It's not the conventionally desirable things I will miss, but the strange and absurd ones. They were orphans who found an appreciative and loving audience in the homes of two movie stars."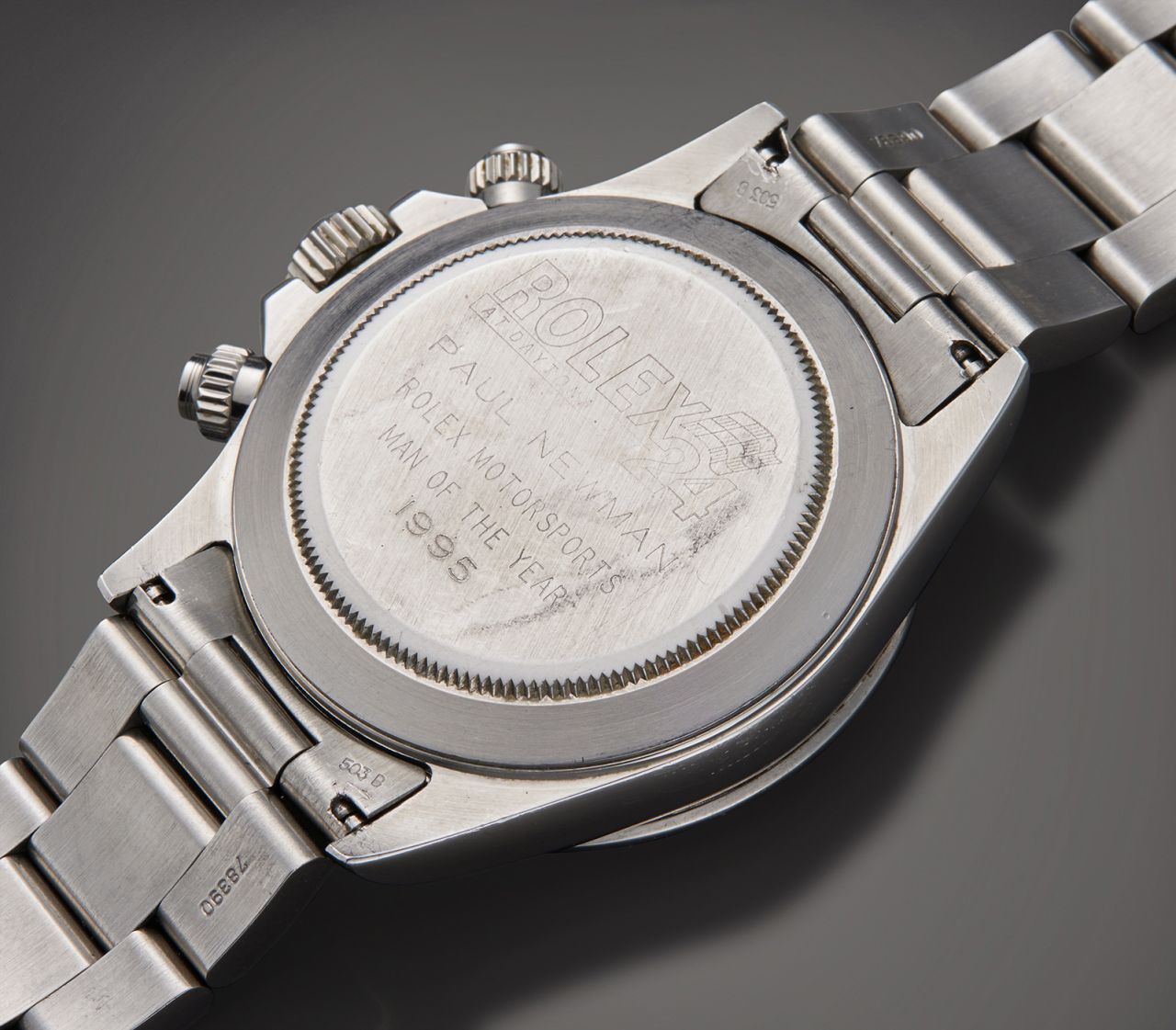 Newman, known for his roles in films like "The Verdict" and "Cool Hand Luke," died in 2008 while Woodward, who won the Academy Award for Best Actress for "The Three Faces of Eve" in 1958, is now 93 years old and has been living with Alzheimer's disease since 2007.
But traces of their bond still remain, etched into many of their possessions.
The words "Drive Very Slowly Joanne" are engraved into a Rolex watch that Newman wore during his last ever outing at a racetrack a month before he died – a mark of Woodward's anxiety every time her husband raced behind a wheel. Sotheby's estimates that the watch alone could fetch up to $1 million.
The couple's personalities also emerge in some of the more unusual furniture showcased in the auction.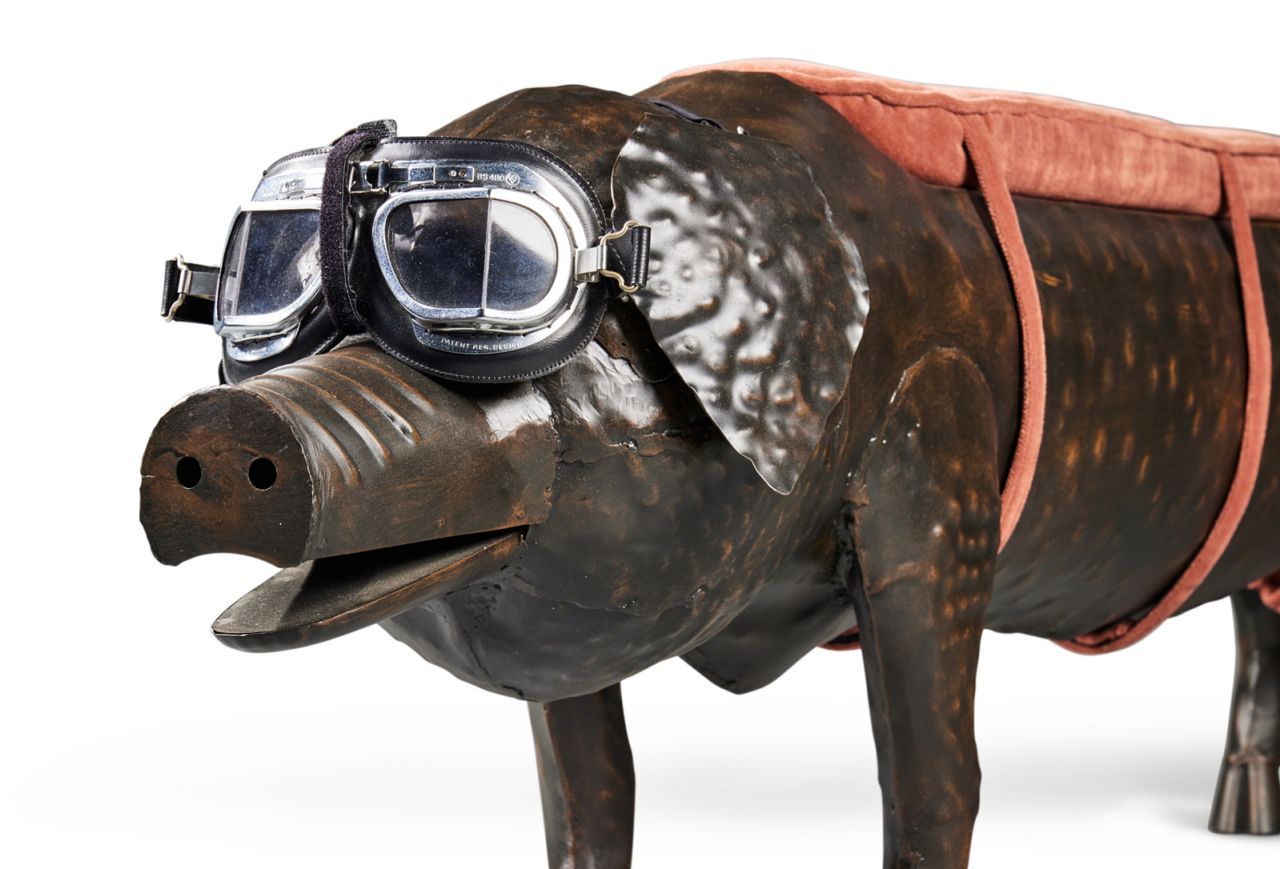 One particularly striking piece, a long tin pig-shaped bench complete with aviator goggles, was used by Newman to punish those who arrived late for meetings.
"Dad loved to pull pranks on his friends," his daughter Clea Newman said a Sotheby's auction catalog. "One of his favorite bits was making everyone who arrived late sit on the pig bench for their meeting. He was a real stickler for time."